"Because I feel like I can LOVE my puppy again! Thank you! "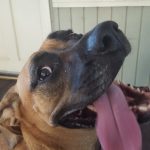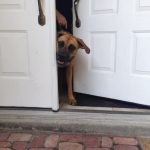 Vanessa Davila-Iverson
"Christie has trained my dog Chief and has taught us plenty of tricks to keep Chief listening and behaving. Christie is a great person and I would recommend her services without hesitation!"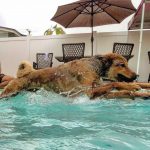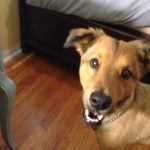 Robert Workman
"Christie was great with our Pittie mix and Husky. We love her and she has continued to work with us just to make sure we stay trained, cause the puppies are! Thanks Aunt Christie!!"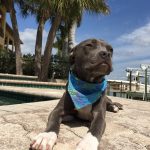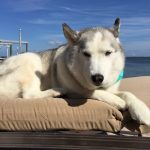 Brooke Palmer-Kuhl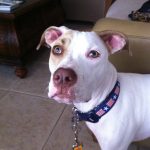 "Christie is an amazing dog trainer! She trained my German Shepherd Nina, who was severely abused as a puppy. Christie was up for the challenge of training my GSD who became severely aggressive and afraid of people because of the abuse she endured as a puppy.
Now Nina is my service dog thanks to Christie and I can never thank her enough for training my GSD to become an amazing service dog! Thank you so much Christie, words cannot express the appreciation and upmost respect that I have for you as a dog trainer. You truly are the Canine Professor!"   –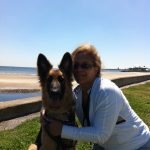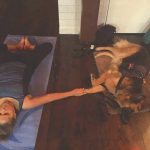 Kay Goins
"Just because you love your dog doesn't mean you know how to train your dog! You hire a CPA for taxes and a professional to get your oil changed. You MUST go to a professional to learn how to train your dog.
The great thing about working with Christie is that she trains the human to understand the dog. She points out behavior and explains to you what it actually means. And then teaches the human how to correct it. She seriously "speaks dog"!"

 
Christina Meloche
"Christie is a miracle worker!"




"My nephew was in a very bad car accident a few years back. Some things are not as easy for him as it is for others.




He decided on getting a dog but, we wanted to make sure it wasn't going to be hard on him to maintain.




Ari arrived. (The most cutest blue nose Pitt) We heard about Christie through our vet and setup a visit.




Christie asked us a few questions and also about our expectations of Ari. She set up a training plan that we agreed on. She worked around our schedule.




Ari was trained to be tame, gentle, to listen on command, and even taught how to open the door for my nephew.




He was always rewarded for doing such a good job!




Christie did such a wonderful job that I personally had gotten a couple more pups for her to train as well.
After seeing how well she did with my nephews dog that made it easy for me to trust her training for my own.
Ari, Bella & Cash, as well as my family, came to love Christie like a family member of our own.
So, thank you Christie for all you do. I highly recommend you to everyone!!"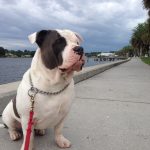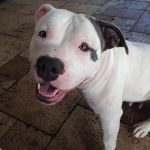 Barbara Mendoza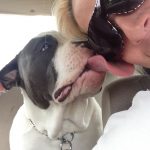 "I thought I was educated about dogs having had dogs all my life, WRONG! My latest dog Arlene, came into my life approximately 2 years ago. I thought she was aggressive and was considering putting her down. Arlene was terrified and she was big and powerful and she was fast. I had no idea what to do!
Christie came to our rescue. She educated me and taught me what Arlene needed and how to train a difficult dog. Arlene is now one of the happiest dogs people have seen. People ask me if she's the same dog. Christie saved Arlene's life and helped Arlene become the happy, healthily, well behaved dog she is today. And Christie gave me a loyal companion who I cannot imagine my life without!"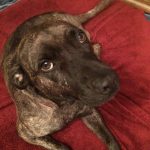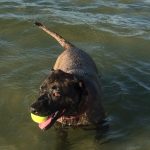 Jamie Dickerson
"Christie Mault was and continues to be a great support for my dogs and I.  My senior dog and I acquired a new, wonderful dog, and my female then became hyper alpha.  Christie helped train me 😀 to train my dog(s), and since her smart and kind assistance, life is much happier. 
My senior alpha dog follows my commands much better and the tricks Christie shared with me for curbing problem behaviors really work!  Mind, you, again, it's all about training the owner, and the owner following through on practice.  But I couldn't have made so much progress without lessons with Christie."
From Jessie, Charlie and I, thank you so much!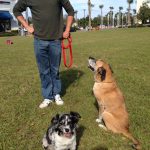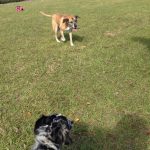 Nicki Wright, proud mama to two amazing furbabies
"We sought assistance from neighbors and friends to locate a professional trainer for our new puppy, and received several recommendations for Christie Mault. We were told that she had broad experience in training service dogs, show dogs, as well as household pets, and that she also kept kennels to house a few dogs when their owners needed to go out of town.
The recommendations we had received proved accurate. Christie is a professional at both training the dog and training the dog's owners so as to continually reinforce the desired and expected behaviors.
Importantly, when we do take Walt to Christie's house to stay for a few days, he is always excited and happy to go there…an obvious clue to his treatment under her care….as well as happy and excited when we pick him up!
We feel fortunate to have found Christie, and now have a bright, cheerful and well behaved pet, who responds well to our instructions…most of the time!"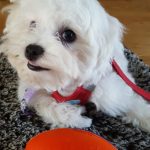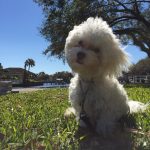 Robin and Dick Millman
"Thunder was a one year old rescue when he found his FURever home.  We immediately had Christie begin the training process for Thunder and more importantly, for his owners.  We learned how to train Thunder the right way, right away!  Thunder now excels in obedience, agility, and is a dream dog.  Thank you Christie!"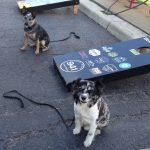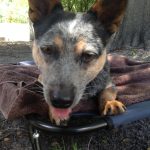 Richard M. Czerniak
"When we came to see Christie, we were having some significant issues with our 2 dogs.  They would not walk well on a leash, had aggression toward other dogs, and would jump on people when they came to visit. 
Christie was very patient with us, but immediately got started with getting our dogs under control. 
She spent a lot of time with us and our dogs, and we saw results immediately.  The tips and lessons she taught us to correct bad behavior have been a life saver. We now have two wonderful dogs who are well behaved and who we take on walks every day."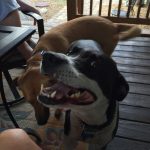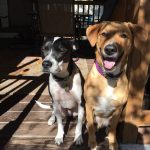 Jeff Nowack
"Christie was amazing with my high energy puppy, Ruby. She trained my pup (and me!) how to transform Ruby's energy into something more manageable. I am constantly getting compliments on how well behaved my dog is when we are out in public. If they only knew what Ruby used to do! I can't thank Christie enough for her wonderful lessons, knowledge, and patience with us."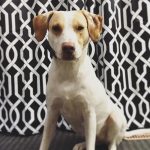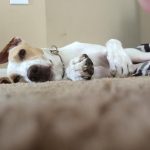 Lizz Peterson & Ruby
"I cannot express how grateful I am to have been so fortunate to have Christie, owner of The Canine Professor, train our lovable Walter!
From the beginning, Christie provided a vast amount of insight in teaching dogs correct behaviors and also teaching our family the best methods of training. We have known Christie for over 2 years now, and it is such a relief to know that she is only a phone call away with any questions we may have.
Walter adores Christie and loves staying with her, when we go out of town. We are thankful to know that Walter will be well cared for in our absence.
I highly recommend The Canine Professor for training your family dog, therapy dog, or service dog. Christie does amazing work and truly loves training dogs of all sizes!"